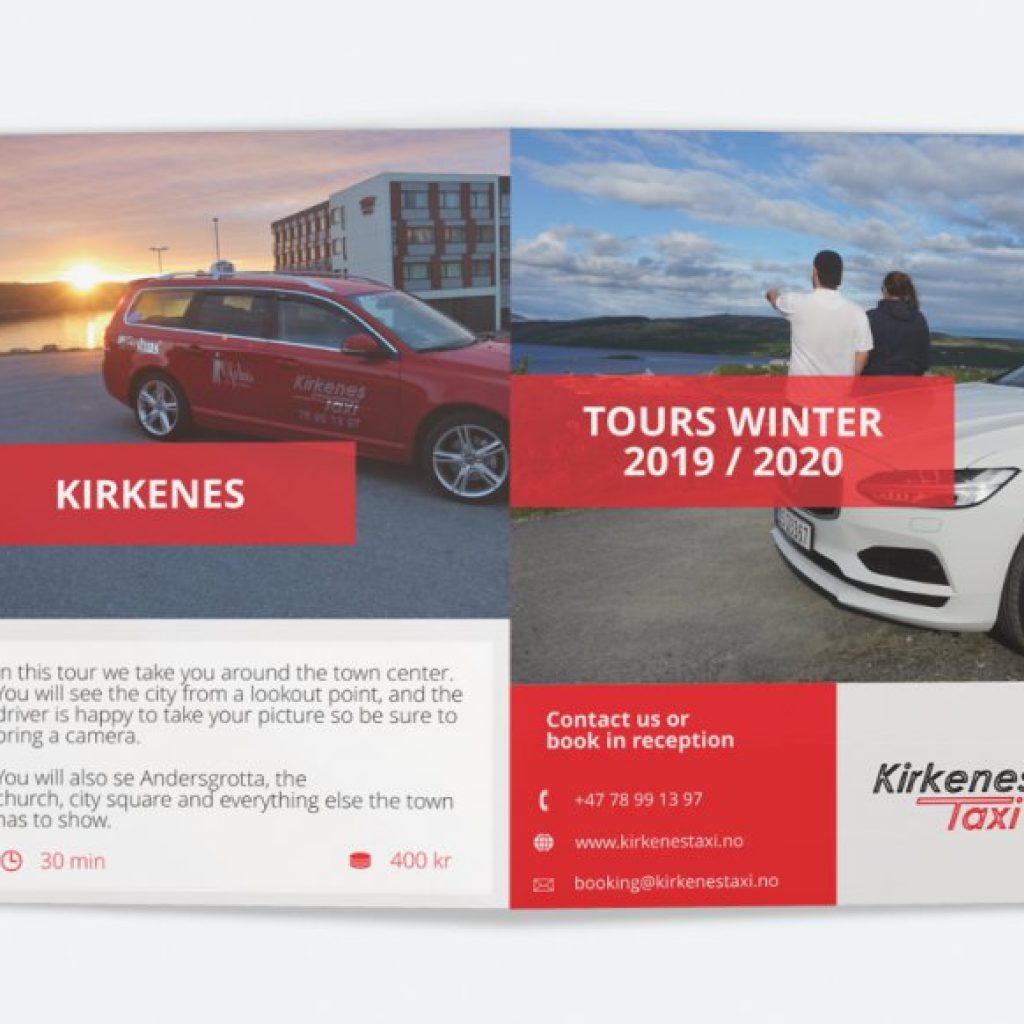 Brochure for 2019 launched
A new brochure for 2019 is now launched. We're offering tours to nearby landmarks and beautiful nature in our vicinity. These tours are popular for tourists, who wants a comfortable tour with a friendly local driver.
We're offering transportation that covers your needs 24/7
News! Order taxi via app!
With our new app, you dont have to worry about sitting in phone queue, and you dont even need to know the adress. Just open the app, press order and confirm, and the nearest car is on the way. It's the easy way to book a taxi!
Check our rates here. Add your pick up location and destination and date and time. Works for the whole country. (External link)
Feel free to contact us for a good offer, or if you have special needs, like require name sign, wheelchair, extra baggage or if you have other needs or questions.
Heart defibrillator
We have heart defibrillators in all our taxis. This is a project that was started by Kirkenes Taxi, and has since spread out to several taxi centrals in the country. If you see a taxi with this symbol, you know that the taxi as equipped with a heart defibrillator and the driver is trained to use it.